Recommended Autumn Leaf Spots by UU Hokkaido
---
Autumn leaf spots near New Chitose Airport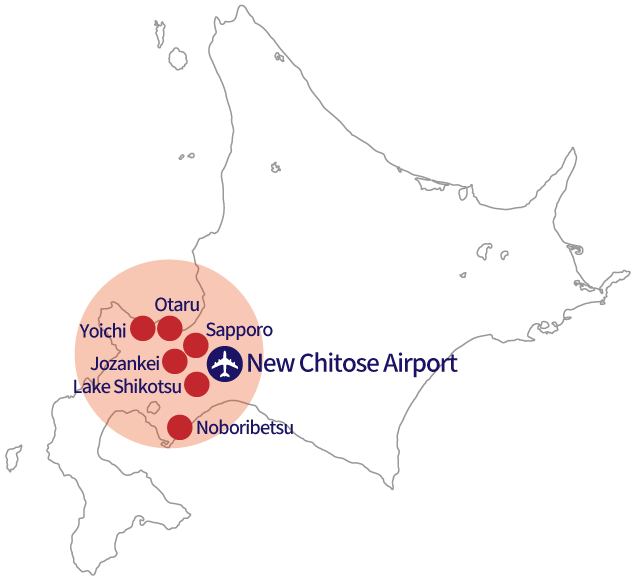 Noboribetsu
To the footbath at the river, autumn leaves and through to Jigokudani (Hell Valley)
When people talk of "the season of autumn leaves and hot springs" in Hokkaido, many locals think of Noboribetsu Hot Springs. However, there are surprisingly few people who know much about the autumn leaf trails at Noboribetsu Hot Springs. Here, you can see the autumn leaves of Mountain Ash, Betula Birch and Japanese Sumac in all their glory. Let's go at once.
Please check out Noboribetsu waling MAP. How about taking a roughly 6km stroll though autumn leaves and experiencing a footbath starting at Onsen Street and passing through ③④ Jigokudani (Hell Valley) to ② the Oyunuma Observatory, Oyunuma, Oku no Yu and ① the natural footbath which are located behind Onsen Street.

Autumn leaves of Jigokudani
Mt Hiyori (377m above sea level) located deep in Jigokudani, is the source of Jigokudani and is famous for its 9 different springs. Jigokudani is an explosion crater created by the eruption of Mt Hiyori, but there are tourist trails and wooden roads have been developed so you can easily observe the crater, fumaroles, the high temperature hot spring gushing out from the vents and the smells of the gas. Although there are no trees, if you proceed through the walking trail connected to the Oyunuma, you'll find Nanakamado Square and the autumn leaves experience begins.

Autumn leaves of Oyunuma
Oyunuma is an autumn leaves spot which is filled with the colour of red and yellow in a hot spring swamp at the foot of Mt. Hiyori. Oyunuma River Natural Footbath, here you can take off your shoes, lift up the hem of your pants and experience a natural footbath. Please bring a towel to wipe your feet. The river itself, being a natural footbath, is a unique experience. It is also a valuable autumnal leaves footbath experience.
Best time to view the autumn leaves:Mid October-Late October
Spots to enjoy the autumn leaves in Noboribetsu
Print out the map and walk a trail!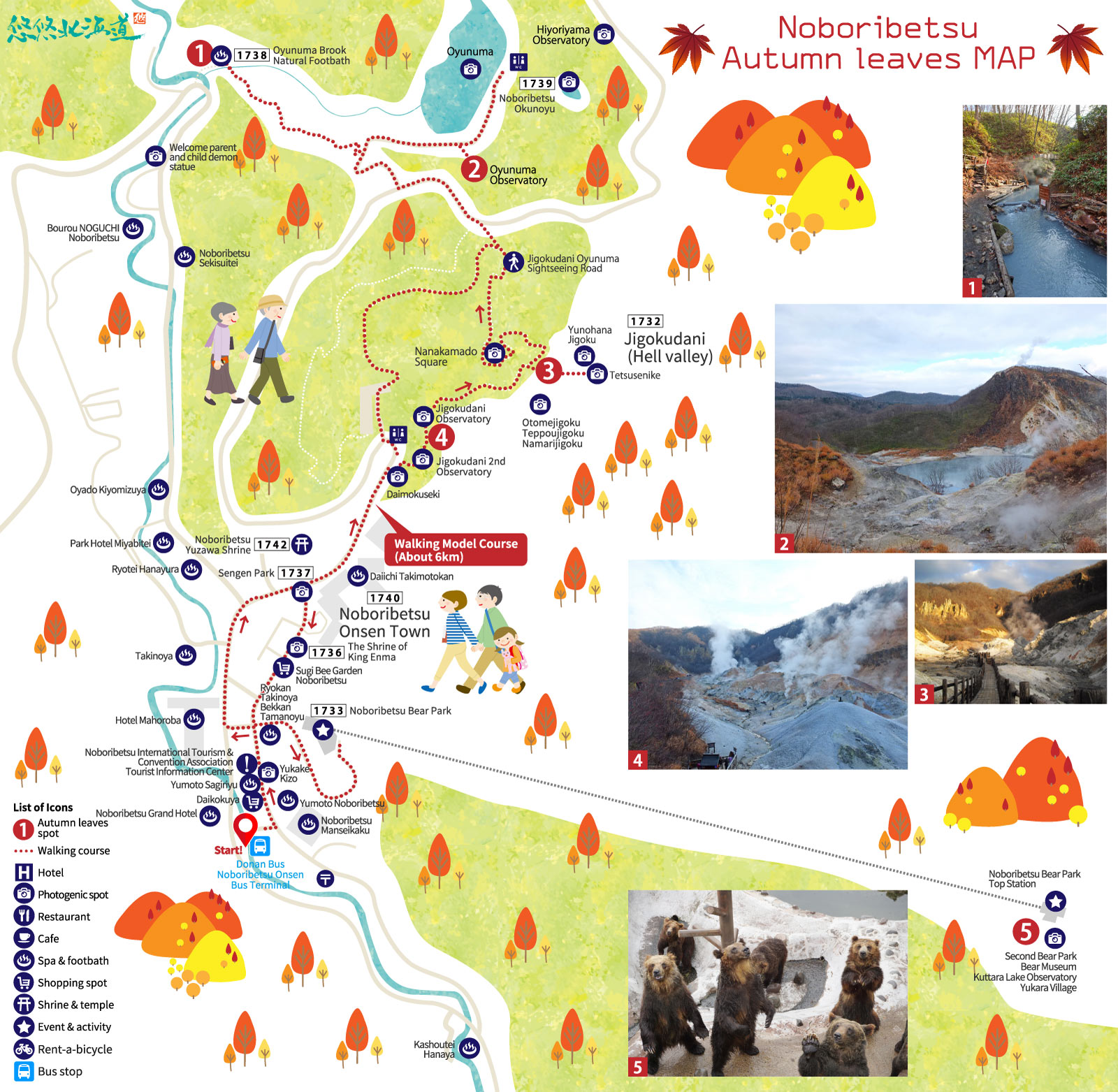 A quick detour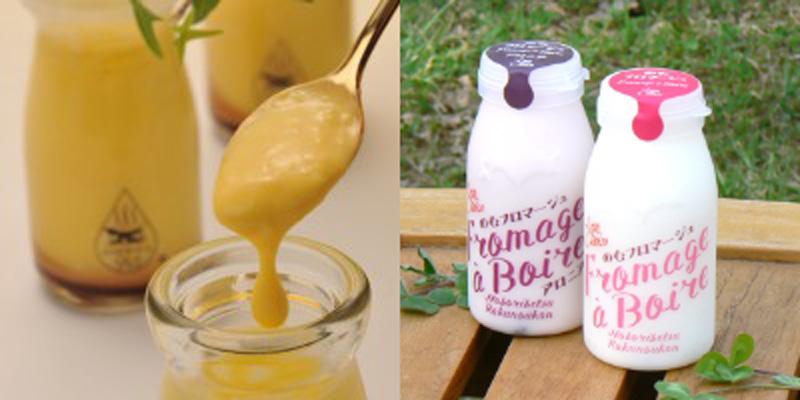 We recommend the melting pudding and drinking fromage
You can buy a delicious pudding and drinkable fromage made with fresh, good quality milk from Noboribetsu at a souvenir shop in the Onsen Street area, so why not have it as a snack on your way around?
Other popular items at Noboribetsu Dairy Farm include smoked hams and "Nomu Cheese (drinking cheese)". You can enjoy the taste of Noboribetsu, which has been certified as "Noboribetsu Brand".
NOBORIBETSU DAIRY FARM
73-3 Satsunaicho, Noboribetsu, Hokkaido (10 minutes by car from Noboribetsu Station)
【 Opening hours 】 10:00 a.m. - 16:00 p.m. 【 Regular holiday 】 None
【 TEL 】 +81-123-25-2211 【Official Website】
Recommended day-trip hot springs around in Noboribetsu Onsen
Access from New Chitose Airport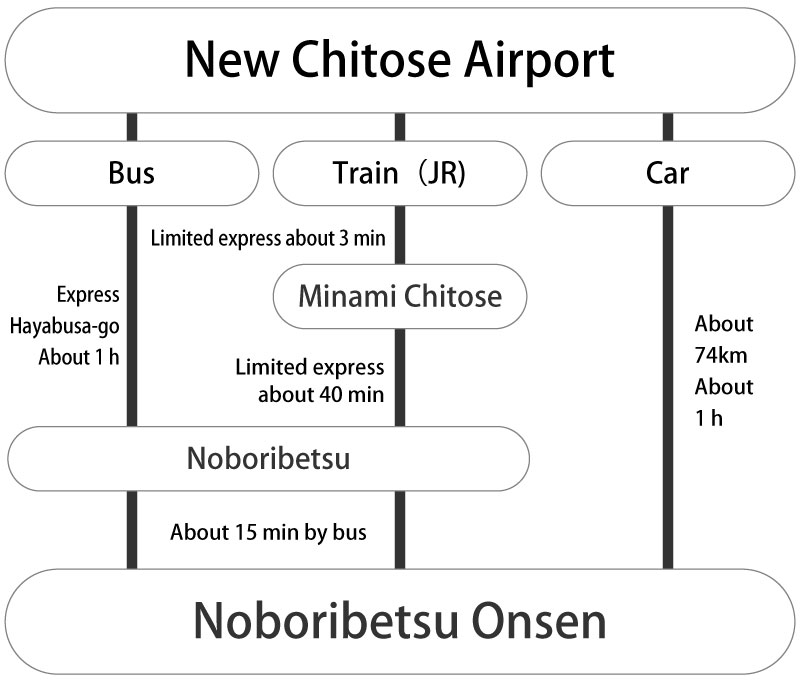 【Bus】
From New Chitose Airport, take the express Hayabusa to Noboribetsu Station, then transfer to a bus via Noboribetsu Onsen (approx. 75 minutes).
<Please check the bus timetable>
【Train】
Get off at the Airport Minami Chitose Station and transfer to the Muroran/Hakodate direction (Limited Express Super Hokuto or L Express Suzuran), which takes about an hour.
<Please check the JR timetable>
【Car】
Approximately 120 km from New Chitose Airport via the Hokkaido Expressway and the Sasson Expressway - about 2 hours and 30 minutes